Floating Wind Power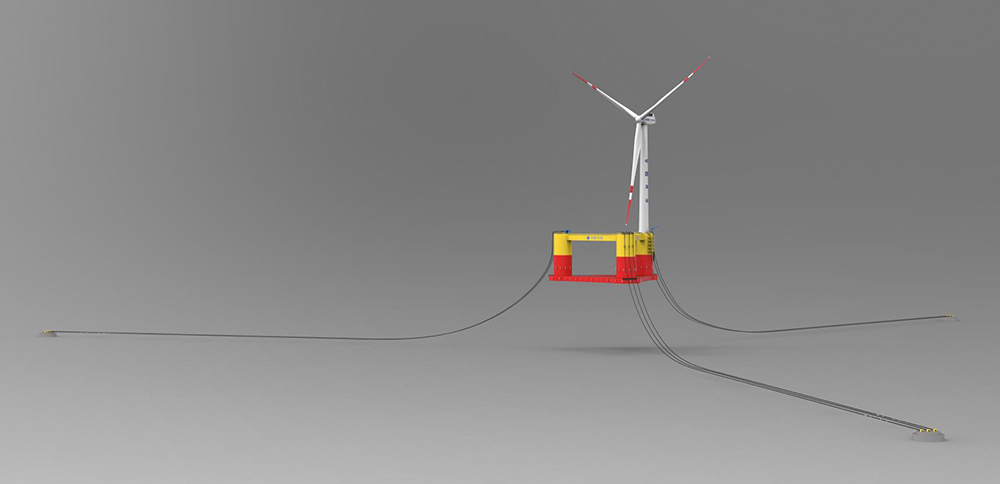 Project Overview

● Offshore floating wind power equipment is mainly composed of wind turbine, floating platform and mooring system.
● Adopting 6.2MW anti-typhon wind turbine of CSSC Haizhuang Windpower, operating in the sea area with 50 meters' water-depth.
● The floating platform is a semi-submersible structure with equilateral triangle configuration, consisting of three columns, a lower column and an upper square strut.
● The mooring system is mainly composed of windlass, mooring rope and anchor. One windlass is installed on each column, and two mooring ropes are connected with the anchor to keep the stability of the floating platform.
Main Design Work

● Integrated simulation technology research
● Applicability research, safety check of parts and components of wind turbines
● Design of floating platform, overall structure, outfitting, mechanical and electrical components
● Design and selection of windlasses, mooring ropes and anchors
● Tank model test, research of test method, modeling and testing of offshore floating wind power equipment
● Manufacturing and Commissioning, complete machine equipment manufacturing technology, complete machine commissioning and O&M technology, complete machine remote monitoring and control technology.
Key Control Technology

● Cooperative control technology of complete machine operation
● Thrust control technology of normal operation
● Wake flow control technology of normal operation