┃
LiGa Wind Resource Platform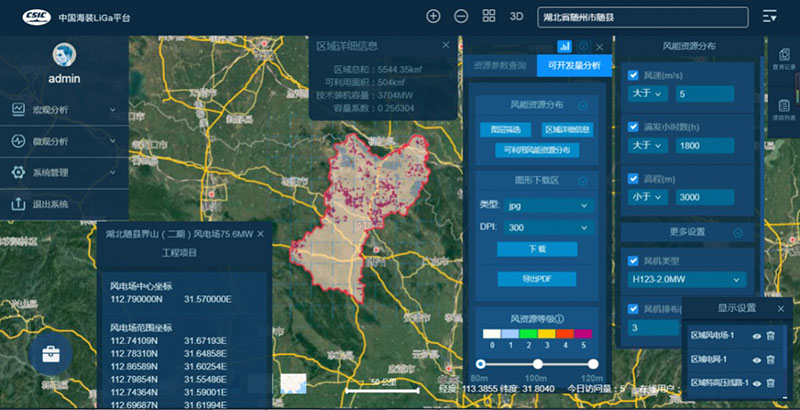 In order to better assist the efficient site selection and operation &maintenance management of wind farms, make the investment and development of wind farms being "visible and tangible". The LiGa wind resource assessment platform built by CSSC Haizhuang Windpower combines big data technology and geographic information technology (GIS) to escort the site selection and operation of wind farms.
The geographic information technology (GIS) enables CSSC Haizhuang Windpower to acquire the best return by conducting accurate wind resource assessment, wind farm site selection, equipment optimization and turbine layout.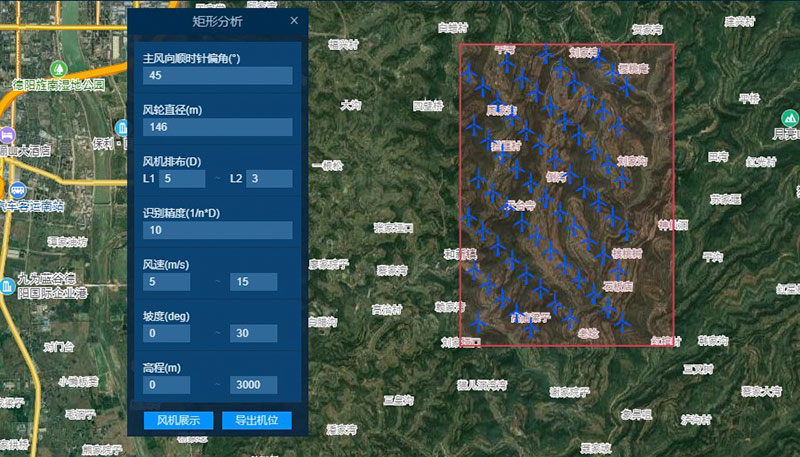 Realize the planning and design of digital wind farms, and optimize the wind turbine layout plan according to the factors such as annual average wind speed, main wind direction, altitude, slope, wind rotor diameter, distance between wind turbines, and wind farm layout range.